Costco Headquarters and Corporate Offices.
See the Costco Corporate office contact details here.
Learn how to contact the Costco Headquarters by mail, phone and email and see the full executive team.
Costco Wholesale is an American warehouse bulk retailer. It is the largest membership-only warehouse club in the United States, and also the second largest retailer in the world, with 706 wordwide outlets.
Costco Headquarters.
The Costco company has 2 different mail addresses for their corporate office. The Seattle address is meant for customer queries, whereas the Issaquah address is used for corporate correspondence.
Costco Corporate Office Addresses.
Costco Headquarters
P.O. Box 34331 Seattle, WA 98124
Or
Costco Headquarters
999 Lake Dr. Issaquah, WA 98027
Costco Headquarters Phone Number:
The Costco Corporate Office phone number is: 1-425-313-8100.
The members only customer service phone number is: 1-800-774-2678
Costco Headquarters Email.
We have found no corporate email address for Costco, but you can use their customer care email form, to direct emails to the company. Costco also has a dedicated customer service email address, which is: costcocare@costco.com
Costco Headquarters Website:
The closest, that Costco has to a corporate website is their Investors Relations page, which lists their Investors Relations contact information and email address at investor@costco.com. It also lists the pgone and fax numbers of their Executive Vice President and Chief Financial Officer.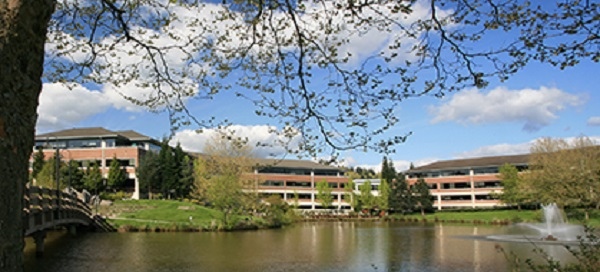 The Costco Executive Team.
These key leaders are all members of the Costco executive team.
W. Craig Jelinek – President and CEO
Richard A. Galanti – Chief Financial Officer
Joseph P. Portera – Exec VP/COO:Eastern & Canadian
Dennis R. Zook – Exec VP/COO:Southwest & Mexico
Jeffrey H. Brotman
Pat Callans
Roger A. Campbell
Richard C. Chavez
John B. Gaherty
Jaime Gonzalez
Bruce A. Greenwood
Ginnie M. Roeglin
Timothy L. Rose
Yoram Rubanenko
Doug W. Schutt
John Thelan
Robert D. Hicok
Dennis A. Hoover
Dennis Knapp
Franz Lazarus
Jeffrey Long
Jeffrey Lyons
John McKay
Russ Miller
Ali Moayeri
Paul G. Moulton
James P. Murphy
Rich Olin
David S. Petterson
Pierre Riel
Ron Vachris
Costco Brands and Trademarks.
These are some of Costco trademarked brand names:
Kirkland Signature is Costco's private label.
Costco Auto.
Costco travel.
Costco Resources.
Please share your Costco complaints, issues or experiences in the comment section.