Corporate Offices and Headquarters: How do I contact a company and submit a complaint?
In the modern business landscape, corporate offices play a crucial role in managing various aspects of an organization's operations. From facilitating communication between different branches and departments to addressing customer concerns, corporate offices serve as the central hub for decision-making and problem-solving. This page provide an overview of corporate offices, including their purpose, the best ways to contact them, writing complaints, and reaching out to customer service departments.
Find a Company Corporate Office: Use the Search Function on this page to find a specific company headquarters page, complete with contact details and a complaints section.
What is a Corporate Office?
A corporate office is the primary administrative center of a company or organization. It serves as the central location where strategic decisions are made, policies are formulated, and critical functions such as finance, human resources, and operations are managed. Corporate offices often house executive management, including the CEO, CFO, and other high-level executives, who oversee the company's overall direction and ensure its smooth operation. Corporate offices are responsible for establishing and maintaining the company's vision, values, and culture throughout its various branches or subsidiaries.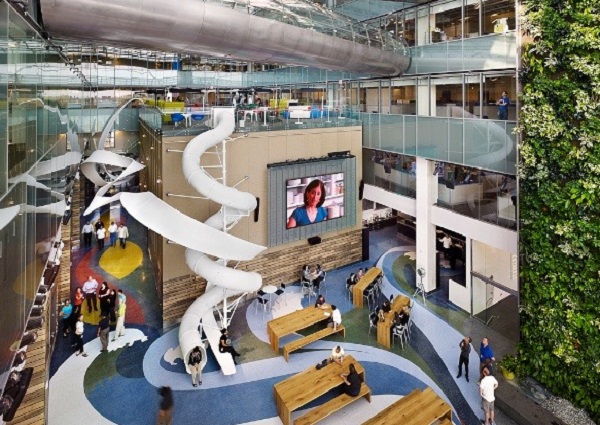 How to Contact a Company's Corporate Office:
When you need to contact a company's corporate office, there are several effective methods you can use:
Phone: The most direct way to reach out to a corporate office is by phone. Look for the company's contact information on their official website or in the local business directories. Call the provided number and ask to be directed to the appropriate department or individual within the corporate office.
Email: Many companies provide dedicated email addresses for general inquiries or specific departments within their corporate offices. Check the company's website for contact information and send a detailed email explaining your purpose or concern. Be sure to use a professional and concise tone.
Online Contact Forms: Some companies offer online contact forms on their websites, allowing you to submit your inquiry or concern directly. Fill out the required fields, providing as much relevant information as possible, and submit the form. This method ensures your message reaches the appropriate department within the corporate office.
Postal Mail: If you prefer traditional communication, you can send a letter to the company's corporate office via postal mail. Look for the official address on the company's website or in business directories, and address the letter to the relevant department or individual within the corporate office. Remember to be clear and concise in your communication.
Social Media: Many companies maintain active social media profiles. You can try reaching out to the corporate office by sending a direct message or mentioning them in a post. However, for more urgent or sensitive matters, it's recommended to use other contact methods for a faster response.
Leave a Company Complaint on our Comment pages:
The Headquarters Pages on this site include all phone numbers, and corporate office mail addresses, as well as email addresses.
Please leave a comment, question or complaint below the company page.
For other company information, including Customer Service contacts and Human Resources functions, please use the search function.
How to Write a Complaint for a Company?
If you have a complaint about a company's product or service, it's important to express your concerns effectively. Here are some steps to help you write a complaint letter:
Address the appropriate department: Direct your complaint letter to the customer service department or the relevant department responsible for handling complaints. If possible, find the name of the customer service manager or director and address the letter to them personally.
Provide necessary details: Clearly state the reason for your complaint and provide specific details such as the date of the incident, the product or service involved, and any relevant transaction or reference numbers. This information will help the company investigate and address your concern more efficiently.
Explain the issue: Clearly describe the problem you encountered and how it has affected you. Be objective and avoid using offensive or inflammatory language. Stick to the facts and explain the impact of the issue on your experience as a customer.
Propose a resolution: Suggest a reasonable resolution or outcome that you believe would rectify the situation. This shows your willingness to find a mutually beneficial solution and can be helpful for the company in addressing your complaint.
Attach supporting documents: If you have any supporting documents such as receipts, order confirmations, or photographs that can validate your complaint, include copies of these documents with your letter. This will provide the company with more evidence to investigate your case effectively.
Request a response: Clearly state your expectation for a response from the company. Specify a reasonable timeframe within which you hope to receive a reply to your complaint.
How to Best Contact a Company's Customer Service Department?
To contact a company's customer service department, follow these steps:
Check the company's website: Visit the company's official website and navigate to the "Contact Us" or "Customer Support" section. Look for contact information such as phone numbers, email addresses, or live chat options specifically designated for customer service inquiries.
Use online support channels: Many companies provide online support channels, such as chatbots or knowledge bases, that can assist with common customer queries. Look for self-service options on the company's website to find answers to frequently asked questions or submit an online support ticket if necessary.
Call the customer service hotline: Companies often have dedicated customer service phone numbers. Look for these numbers on the company's website or in other promotional materials. Dial the number and follow the prompts to reach the customer service department.
Send an email: If the company provides a dedicated email address for customer service inquiries, use it to send a detailed email explaining your issue or concern. Be sure to include relevant information such as order numbers, account details, or any other specifics related to your query.
Engage on social media: Some companies offer customer support through their social media profiles. Send a direct message or mention the company in a post outlining your concern. Remember to avoid sharing sensitive personal information publicly and use private channels whenever possible.
Remember, when contacting a company's customer service department, it's important to remain calm and provide clear information about your issue or inquiry. Polite and respectful communication increases the chances of receiving prompt and satisfactory assistance.
When you need to contact a corporate office, utilize methods such as phone, email, online contact forms, postal mail, or social media. When writing a complaint letter, address the appropriate department, provide necessary details, explain the issue objectively, propose a resolution, and request a response. To contact a company's customer service department, check their website for contact information, use online support channels, call the customer service hotline, send an email, or engage through social media. Effective communication with corporate offices and customer service departments can help address concerns and improve the overall customer experience.