Walgreens Headquarters and Corporate Office Contacts.
See the Walgreens Headquarters and Corporate Office address, phone numbers, Human Resources contacts, Executive Team, Social Media and Emails contacts, and the various ways you can complain to Walgreens as a customer.
About Walgreens.
Walgreens is the second-largest health chain in the United States of America behind CVS Health. It specializes in filling prescriptions, health and wellness products and photo services. Walgreens operates 8,177 stores in all 50 states and has over 245,000 people employees, including more than 76,000 healthcare service providers like pharmacists, pharmacy techniciansand nurse practitioners.
Walgreens was founded in Chicago, Illinois, in 1901. The Walgreens headquarters office is in Deerfield, Illinois. near Chicago.
In 2014, Walgreens bought Boots Alliance and the Walgreens Boots Alliance holding company now owns Walgreens, Boots, Duane Reade and a number of pharmaceutical manufacturing companies.
Walgreens Headquarters Contacts.
Walgreens Corporate Office Phone Numbers.
Walgreens Toll Free Customer Service phone number: 1-800-925-4733
Walgreens Headquarters phone number:  1-847-914-2500.
Press '4' to report a product or service at any Walgreens
Walgreens Investors Relations phone number: 1-847-315-2922
Investors Relations Email Address: investor.relations@wba.com
Walgreens Boots Alliance corporate phone number:  1 (847) 315-3700 or +44 (0) 1932 870 550 for International.
Walgreens Employee Human Resources phone number: Payroll Department: 1-847-964-4363
Walgreens Corporate Office Address.
Walgreens Headquarters
200 Wilmot Road
Deerfield, Illinois 60015
USA
Walgreens Boots Alliance Headquarters Address.
Walgreens Boots Alliance, Inc.
108 Wilmot Road
Deerfield, IL 60015
USA
Walgreens Customer Service Address.
Write to
ATTN: Consumer Relations
Walgreen Co.
1419 Lake Cook Rd.
MS #L390
Deerfield, IL 60015
Walgreens Corporate Website.
The corporate website of the Walgreens Boots Alliance, including News, Press, Leadership and Investors Relations contacts can be found here: Walgreens Boots Alliance.
Walgreens Corporate Email Contact.
Walgreens has a variety email forms that you can fill out, depending on your issue is for store management, the corporate office, product defects or other issues.
Visit the Contact page and click on the link that best describes your issue. Then choose if you want a reply or not and you well be able to submit an email.
If you want to send an email directly to the Walmart Corporate Department, then it can be done via this form.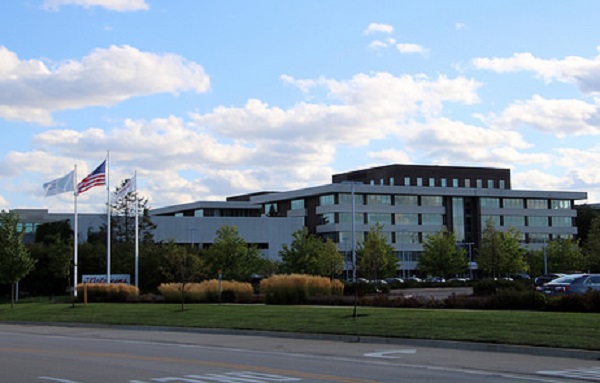 Walgreens Boots Alliance Executive Team.
This is the complete list of the Walgreens Boots Alliance Board of Directors.
Walgreens Board of Directors
James A. Skinner Executive Chairman, Walgreens Boots Alliance, Inc.
Stefano Pessina Executive Vice Chairman and Chief Executive Officer, Walgreens Boots Alliance, Inc.
Janice M. Babiak Former Managing Partner, Ernst & Young LLP
David J. Brailer, MD Chairman, Health Evolution Partners
William C. Foote Former Chairman and CEO, USG Corporation
Ginger L. Graham President and CEO, Two Trees Consulting
John A. Lederer Former President and Chief Executive Officer, US Foods
Dominic Murphy Partner, Kohlberg Kravis Roberts & Co. LLP
Leonard D. Schaeffer Judge Robert Maclay Widney Chair and Professor, University of Southern California
Nancy M. Schlichting CEO, Henry Ford Health System
Walgreens Careers and Jobs.
If you are looking start a career at Walgreens, then you can visit their Careers page here.
You can also contact the Walgreens Careers Department by email by writing to one of these email addresses:
In-Store Positions – retail.opportunities@walgreens.com
Corporate – corporate.careers@walgreens.com
Pharmacy – pharmacy@walgreens.com
For assistance using the Careers Website, please call on 1-866-967-5492.
Walgreens Jobs.
If you are ready to search for available Walgreens Jobs, the search must be done from a separate Jobs Website.
You can also contact the Walgreens Jobs Department on corporate.careers@walgreens.com if you have a question about a particular job listing.
How to Complain to Walgreens.
If you have a complaint about a Walgreens Store or product, then there are various ways to file an issue. First, try to speak to the manager at your local Walgreens to see if they can resolve the issue.
Next step should be to file an email complaint via their Contact Us page. Choose your issue and file a complaint in their email system.
If you prefer speeaking to a Live Person, then call the Walgreens Customer Service number on 1–800–925–4733 or on 1-877-250-5823. Press 6, then 1, then wait.
Walgreens Email Customer Service support can be contacted on Customerservice@mail2.walgreens.com.
Walgreens Live Chat.
If you are online and you need an immediate answer for a question or to report an issue, then Walgreens Live Chat option can be very helpful. Open the Contact Us page, click on Need Help? Live Chat box on the right hand side and the Live Chat window will open.
Walgreens Twitter Support.
Alternative, you can contact the Walgreens Social Care Team on Twitter, if you have a quick question or minor complaint. The Twitter page can be found at www.twitter.com/wagsocialcare and their Twitter handle is @wagsocialcare.
Walgreens Resources.
Walgreens Boots Alliance Corporate Website.
Please share your Walgreens experiences, or Walgreen complaint, in the comment section below.