Taco Bell Headquarters.
Comprehensive information about the fast-food chain Taco Bell and their corporate office.
We have compiled the contact details for the company's headquarters and customer service departments, as well as information about Taco Bell's leadership team, career opportunities, and much more.
About Taco Bell.
Taco Bell is a US-based fast-food chain that serves Mexican food (Tex-Mex) in approximately 6,000 locations nationwide. The company is a subsidiary of Yum! Brands and is operated under a franchise model.
Taco Bell was first established in 1962, and only 5 years later the number of Taco Bell restaurants had reached 100. Franchise operations began in 1968. Currently, this fast-food chain is present in 25 countries across North America, Europe, Asia, the Middle East, and Latin America.
Taco Bell Corporate Office Contacts.
You can phone, send a fax, or write to Taco Bell's corporate office using the contact details below:
Taco Bell Headquarters Phone Number.
+1-949-863-4500
Taco Bell Headquarters Switchboard Hours.
9 a.m. to 5 p.m. , weekdays only (Pacific Standard Time)
Taco Bell Headquarters Fax Number.
+1-949-863-8121
Taco Bell Headquarters Address.
1 Glen Bell Way, Irvine,
California 92618
USA
Please note, that the Taco Bell Brand is a subsidiary or Yum! Brands. Yum! Brands also own the KFC, Little Sheep, Wingstreet and Pizza Hut brands. Yum! Brands headquarters address and phone number is:
Yum! Brands Headquarters Address.
Yum! Brands, Inc.
1441 Gardiner Lane, Louisville, Kentucky 40213
Phone Number: (502) 874-8300
Fax Number: (502) 874-2690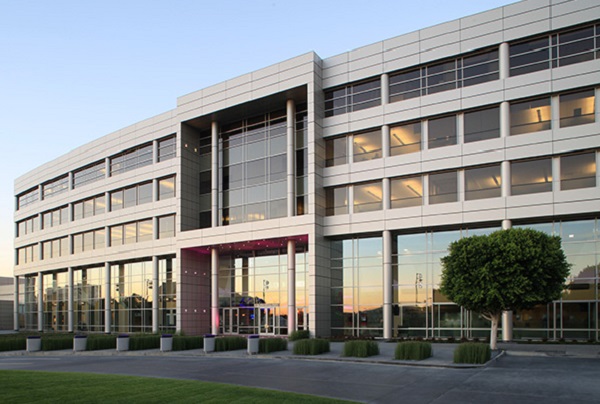 Taco Bell Executive Team.
Below you can find the complete list of key leaders at Taco Bell.
Greg Creed, Taco Bell CEO
Tracy Skeans, Chief Transformation and People Officer (Yum!)
Scott Bergren, CEO Pizza Hut and Innovation Officer
Jonathan Blum, Senior Vice President
Anne Byerlein, People Officer
Christian Campbell, Senior Vice President
Niren Chaudhary, President (Yum! India)
Roger Eaton, CEO (KFC)
Larry Gathof, Vice President & Treasurer
Patrick Grismer, Chief Fianancial Officer
Micky Pant, CEO (Yum! China)
David Russell, Vice President (Finance)
Marisa Thalberg, Chief Marketing Officer
Taco Bell Board of Directors:
Michael J. Cavanagh
Massimo Ferragamo
David W. Dorman
Mirian M. Graddick-Weir
Bonnie G. Hill
Jonathan S. Linen
Thomas C. Nelson
Thomas M. Ryan
Robert D. Walter
Taco Bell Careers and Jobs.
The company's Careers page can be found here. At this page, you can view all current job opportunities in Taco Bell restaurants, franchises, and at the corporate office. You can also use this page to apply online to suitable vacancies and sign up to receive job updates by e-mail.
There is also an active Taco Bell LinkedIn page that lists career opportunities with Taco Bell in the US.
How to complain to Taco Bell.
To reach the Customer Service Department at Taco Bell US, call the toll-free number at +1-800-822-6235.
You can also get in touch with the customer care department by using this contact form. Fill it in and a member of the Customer Service team will get in touch either by phone or email.
Customers in Canada can use this web form to file complaints about restaurant experiences and to provide general feedback.
Moreover, Taco Bell also maintains an official Customer Care account on Twitter (@TacoBellTeam). Messages are replied to on weekdays from 7 a.m. to 9 p.m. (Pacific Standard Time).
Other Taco Bell Resources.
Please browse the list of resources below to find additional contact details and useful information about Taco Bell.
Please share you experiences, praise or complaints about Taco Bell,in the comment section.