General Electric Headquarters
General Electric Headquarters.
This informational page lists key contact details, resources, and information pertaining to the General Electric Headquarters and its various corporate divisions.
We have also added a list of the Executive Team, the Jobs and Careers pages, and the different ways you can complain to General Electric.
About General Electric.
General Electric is a conglomerate that delivers energy, transportation, healthcare, and other utilities worldwide. Furthermore, the GE Appliances arm sell and produce a variety of kitchen & household appliances and refrigerators.
The company was founded in New York in 1892 and was one of the first organisations to become part of the Dow Jones index. GE is now one of the top-20 most profitable firms in the US and ranks high on the lists of most innovative and most-awarded multinationals too.
General Electric Headquarters Contacts.
GE's current current corporate office can be reached by phone, fax, and mail. Please note that the company's headquarters will soon be relocated to new location in Boston. The new temporary corporate address is at 41 Farnsworth Street, Boston, MA, 02210, USA. The old address was at 3135 Easton Turnpike Fairfield, CT.
General Electric Headquarters Phone Number.
+1-203-373-2211
General Electric Headquarters Switchboard Hours.
Monday to Friday, from 8.30 a.m. to 5 p.m. (Eastern Time).
General Electric Headquarters Fax Number.
+1-203-373-3131
GE Corporate Headquarters Address.
41 Farnsworth Street
Boston, MA, 02010, USA
USA.
General Electric Human Resources Contacts.
Verification of Employment (Verify Job System)
Phone: +001 800 800 4857
Company Code: 8100
Fax: +001 910 392 8159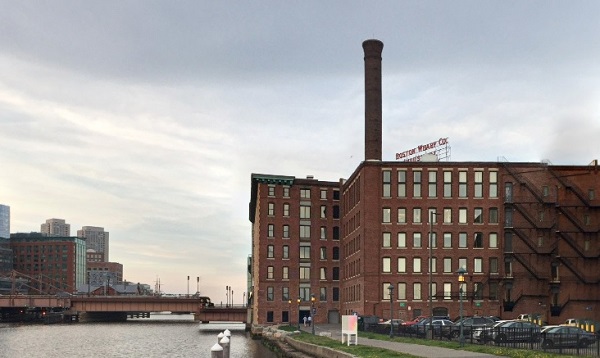 General Electric Executive Team.
This is the complete list of key leaders at General Electric.
Jeffrey Immelt, Chairman & CEO
Victor Abate SVP & Chief Technology Officer
Jeffrey S. Bornstein SVP & Chief Financial Officer
Philippe Cochet SVP & Chief Productivity Officer
Beth Comstock Vice Chair, GE
Matthew G. Cribbins VP, Investor Communications
Alex Dimitrief SVP & General Counsel
Shane Fitzsimons SVP Global Operations, GE
Jan R. Hauser VP, Controller & Chief Accounting Officer
Mark Hutchinson President & CEO, Europe, Alstom Integration Leader
Jay Ireland President & CEO, GE Africa
Daniel Janki, SVP & Treasurer, GE & GE Capital
Puneet Mahajan, VP, Financial Planning & Analysis
Jamey Mock, VP, Audit Staff
Susan P. Peters, SVP, Human Resources
John G. Rice, Vice Chair, GE
General Electric Board of Directors:
Jeffrey R. Immelt, Chairman of the Board
Francisco D'Souza
Rochelle B. Lazarus
John Brennan
Robert W. Lane
James E. Rohr
Mary L. Schapiro
Marijn E. Dekkers
James J. Mulva
Lowell C. McAdam
Peter B. Henry
Susan Hockfield
W. Geoffrey Beattie
Andrea Jung
Sebastien Bazin
Steven M. Mollenkpf
James S. Tisch
GE Power Key Leadership.
Steve Bolze CEOGanesh Bell, Chief Digital Officer
Lynn Calpeter, Vice President & Chief Financial Officer
Keith Carr, General Counsel
Michael Chanatry, Vice President (Global Supply Chain)
Robert Duffy, Vice President (Business Development)
Brian Gutknetch, Chief Marketing Officer
Clay Johnson, Chief Information Officer
Kelly Lafnitzegger, Vice President (Human Resources)
Andrew J. Lammas, Vice President (Gas Power Technology)
Andreas Lusch, President & CEO of Steam Power Systems
Heiner Markhoff, President & CEO of Water & Process Technologies
Joe Mastrangelo, President & CEO of Gas Power Systems
Paul A. McElhinney, President & CEO of Power Services
Jay Wileman, President & CEO of Hitachi Nuclear Energy
Russell Wilkerson, Managing Director (Communications & Public Affairs)
General Electric Careers and Jobs.
Job-seekers can visit General Electric's careers page, which features a job search function that works by enetering a keyword, your location, and your experience level.
The company also has a Career Guide page available, which can help job-seekers find a suitable role. Information about internships and jobs for university students can be found here.
Available jobs are also listed at LinkedIn jobs, Facebook Careers and on the Twitter Jobs Listings pages.
How to complain to General Electric.
There are various Customer Service departments at General Electric.
GE Appliance Service & Repairs Customer Service.
+1-800-432-2737 (7 a.m.–10 p.m Monday to Friday and 8 a.m.–6 p.m. on weekends, all Eastern Time).
A Live Chat customer care function is available here.
A Customer Service Email Form can be found here.
GE Appliances Mailing Address:
GE Appliances Consumer Relations
PO Box 1780
Rapid City, SD 57709
GE Branded Products.
Small Appliances/Housewares: +001 877 207 0923
Telephones: +001 877 394 9775
Consumer Electronic Accessories: +001 800 654 8483
Cameras: +001 800 730 6597
Home Generators: +001 888 575 8226
GE Lighting Customer Service.
+1 800 435 4448
An Email Contact Form can be found here.
GE Customer Service for Industrial Solutions.
Visit this page for further contact details. Call 1-800-431-7867 for Product Information, or 1-888-434-7378 (US) for Field Services.
GE Power Customer Service.
Phone: +001 518 385 2211
Water: +001 215 355 3300
Oil and Gas: +001 281 448 4410
Energy Management: +001 678 844 6000
Industrial Solutions: +001 860 747 7111
The GE Power Contact Us page is here.
GE Healthcare Customer Service.
Phone: +001 262 544 3011
Fill out the GE Healthcare Email Form to contact the support department by email.
Other General Electric Resources.
Social media links, departmental contact details, and information for investors and suppliers are listed below.
General Electric on Twitter / @GE_Power
General Electric Power Industrial Solutions: +1 860 747 7111
General Electric Appliances Answer Center: +1 800 626 2000
Corporate Ombudsperson ombudsperson@corporate.ge.com
Board of Directors directors@corporate.ge.com
Investor Relations / ir.contacts@corporate.ge.com / +1-203 373 2460
Media Relations: pw.media@ge.com or Thomas.Millas@ge.com / +1 518 385 5976 and +1 513 813 9664
Information for suppliers (existing and prospective)
Please share your experiences, praise or complaints about General Electric services or products, in the comment section.