Dollar General Headquarters
Dollar General Headquarters.
Everything you need to know about the Dollar General Headquarters and Corporate offices.
See the Dollar General Corporate Office address, phone numbers, customer service contacts, Executive Team, Jobs and Careers pages, and more.
About Dollar General.
Dollar General was founded in Kentucky in 1939 by members of the Turner family. The first Dollar General store sold wholesale goods whose prices were capped at $1, and its business model soon became a success. Today, Dollar General acts as a one-stop shop thanks to its diverse range of products for everyday use, which range from cleaning supplies to food and drinks, decorative items, toys, healthcare products, and apparel.
The company is now a leading small-box retailer and a Fortune 500 organization. Dollar General has more than 13,000 locations across the United States, along with stores in 43 states and 14 distribution centers. All in all, nearly 120,000 people work for this US retailer.
Dollar General Corporate Office Contacts.
Below we have listed the phone and fax numbers for Dollar General's head office, as well as the company's corporate address.
Dollar General Headquarters Phone Number.
+1-615-855-4000
Dollar General Headquarters Switchboard Hours.
Monday through Friday, from 9 a.m. to 5 p.m. (Central Time Zone)
Dollar General Headquarters Fax Number.
+1-615-386-9936
Dollar General Human Resources Phone Number.
The Human Resources department for current, former or potential employees can be reached on:
1-888-877-9374
1-855-ASK-DGHR (275-3447)
Dollar General Headquarters Address.
Dollar General Corporation
100 Mission Ridge
Goodlettsville, TN, 37072
USA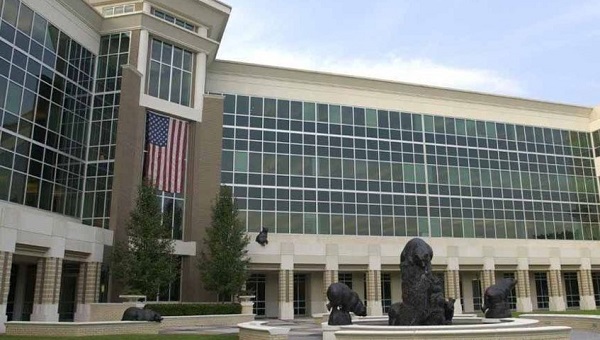 Dollar General Executive Team.
The complete list of key leaders at Dollar General.
Todd Vasos, Chief Executive Officer
John W. Garratt, Executive Vice President & Chief Financial Officer
Jim Thorpe, Executive Vice President & Chief Merchandising Officer
Jeff Owen, Executive Vice President for Store Operations
Bob Ravener, Executive Vice President & Chief People Officer
Rhonda Taylor, Executive Vice President & General Counsel
Mike Kindy, Senior Vice President (Global Supply Chain)
Anita Elliott, Senior Vice President & Chief Accounting Officer
Dollar General Board of Directors:
Michael M. Calbert, Chairman of the Board
Todd Vasos
Warren F. Bryant
Sandra B. Cochran
Patricia D. Fili-Krushel
Paula A. Price
William C. Rhodes III
David B. Rickard
Dollar General Careers and Jobs.
If you would like to join the growing Dollar General team, the first step is to find out more about current job openings. You can do that by visiting this page, where you can explore the different career areas available at Dollar General.
Vacancies typically include jobs in sales, retail, distribution and logistics, and there are also corporate roles advertised on a regular basis. Military veterans can view suitable job opportunities here.
How to complain to Dollar General.
The primary Dollar General Customer Service number is 1-800-678-9258. If you have a complaint to make and prefer not to do it on the phone, you can reach the same department by sending an e-mail to custsvc@dollargeneral.com.
Dollar General also has a Media Relations line open 1-877-463-1553, where representatives are available to take calls around the clock. Written complaints can be sent to the company's headquarters in Tennessee, or you can also use the contact form provided here to send a written complaint about existing orders, returns and refunds, or account issues.
Other Dollar General Resources.
Find additional information below about how to contact Dollar General's different departments, social media profiles, feedback forms, etc.
Store Locator (USA only)
Sponsorship Enquiries: Call 1-615-855-4000
Media Enquiries: Call 1-877-944-3477 or send an email to dgpr@dollargeneral.com
Please share your experiences, praise or complaints about Dollar General, in the comment section.