Toyota Headquarters.
All Toyota Corporate Office contacts (both in the US and in Japan), including headquarters addresses and phone numbers.
We have also added a list of the complete Executive Team, the various Toyota Jobs and Careers pages, and a guide on how best to reach the Toyota Customer Service.
About Toyota.
Toyota is one of the world's leading vehicle manufacturers. The firm has manufactured more than 200 million vehicles since it was first established in 1937, and is now a global corporation that employs over 300,000 people. In the United States, Toyota operates via its subsidiary, Toyota Motor Sales USA. The company has been selling passenger vehicles in the American market since 1957.
Toyota USA manufactures and sells economy vehicles, SUVs, luxury cars, and trucks, and is also known for its electric and hybrid vehicles. In 2015, Toyota US sold approximately 2.5 million vehicles/
Toyota Corporate Office Contacts.
Below we have listed the contact details for the headquarters of Toyota US, plus the address and phone number of the global Toyota headquarters in Japan.
Toyota US Headquarters Phone Number.
+1- 800-331-4331
The Toyota US Headquarters Hours are: Monday – Friday, 5 a.m. to 6 p.m. and Saturdays 7 a.m. to 4 p.m. (Pacific Time).
Toyota US Headquarters Fax Number.
+1-310-468-7814
Toyota Headquarters Address.
P.O. Box 259001
Plano, TX, 75025-9001
USA
Toyota's four separate North American headquarters for manufacturing, sales, finance and marketing, and corporate operations is in the process of relocating to one large campus in Plano, Texas from Torrance, California.  The move will affect approximately 4,000 employees. The new Toyota's headquarters is completed in early 2017.
Toyota Financial Services Addresses.
Finance:
Toyota Financial Services
P.O. Box 5855
Carol Stream, IL
60197-5855
Lease:
Toyota Financial Services
P.O. Box 4102
Carol Stream, IL
60197-4102
Toyota is a Japanese company, so the worldwide headquarters is located in Japan:
Toyota Japan Headquarters Phone Number.
+ 81-565-28-2121
Toyota Japan (Global Headquarters) Address.
1 Toyota-Cho, Toyota City
Aichi Prefecture 471-8571, Japan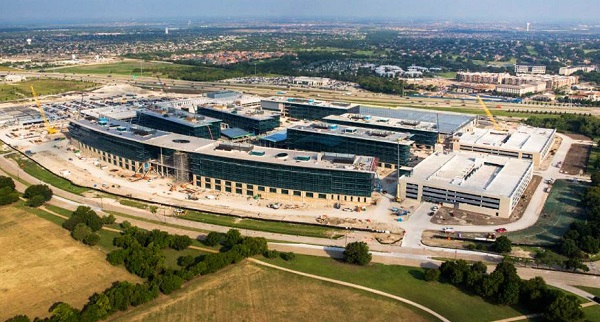 Toyota Executive Team.
This list comprises the full Toyota Executive Team in Japan, including the board of directors.
Hirofumi Muta, Senior Managing Officer
Shigeru Hayakawa, Senior Managing Officer
Keiji Masui, Senior Managing Officer
Hiroji Onishi, Senior Managing Officer
Koei Saga, Senior Managing Officer
Tokuo Fukuichi, Senior Managing Officer
Kitoyaka Ise, Senior Managing Officer
James E. Lentz, Senior Managing Officer
Soichiro Okudaira, Senior Managing Officer
Moritaka Yoshida, Senior Managing Officer
Mitsuru Kawai, Senior Managing Officer
Kazuiro Miyauchi, Senior Managing Officer
Toshiyuki Mizushima, Senior Managing Officer
Osamu Nagata, Senior Managing Officer
Shigeki Tomoyama, Senior Managing Officer
Steve St. Angelo, Senior Managing Officer
Johan Van Zyl, Managing Officer
Kazuhiro Kobayasi, Managing Officer
Kazuo Ohara, Managing Officer
Riki Inuzuka, Managing Officer
Shinki Kitada, Managing Officer
Masahisa Nagata, Managing Officer
Hayato Shibakawa, Managing Officer
Shinya Kotera, Managing Officer
Tetsuya Otake, Managing Officer
Kazuhiro Sato, Managing Officer
Tatsuro Takami, Managing Officer
Kyoichi Tanada, Managing Officer
Tatsuro Ueda, Managing Officer
Hiroyuki Fukui, Managing Officer
Hiroki Nakajima, Managing Officer
Yasuhiko Sato, Managing Officer
Yoshiro Sawa, Managing Officer
Yoshio Shimo, Managing Officer
Takashi Yamamoto, Managing Officer
Karl Schlicht, Managing Officer
Koki Konishi, Managing Officer
Masayoshi Shirayanagi, Managing Officer
Mark S. Templin, Managing Officer
Takeshi Isogaya, Managing Officer
Jiro Kawamoto, Managing Officer
Hirohisha Kishi, Managing Officer
Yuji Maki, Managing Officer
Yoichi Miyazaki, Managing Officer
Tetsuo Ogawa, Managing Officer
Hiroaki Okuchi, Managing Officer
Christopher P. Reynolds, Managing Officer
Shuichi Murakami, Managing Officer
Hiroaki Nanhara, Managing Officer
Toyota Board of Directors.
Takeshi Uchiyamada
Akio Toyoda
Mitsuhisa Kato
Takahiko Ijichi
Didier Leroy
Shigeki Terashi
Noboyuri Kodaira
Shigeru Hayakawa
Ikuo Uno
Haruhiko Kato
Mark T. Hogan
Masaki Nakatsugawa
Masahiro Kato
Yoshiyuki Kagawa
Yoko Wake
Teisuke Kitayama
Hiroshi Ozu
Toyota Motor North America, Inc. Executive Team.
Jim Lentz is the chief executive officer of Toyota Motor North America, Inc.
Michael R. Groff is the President and Chief Executive Officer of Toyota Financial Services North America.
Seiya Nakao is President of the Toyota Technical Center and Executive Vice President of Toyota Motor Engineering & Manufacturing, North America, Inc.
Kazuo Ohara is President and Chief Executive Officer of Toyota Motor Sales, U.S.A., Inc.
Toyota Careers and Jobs.
To view the current career opportunities at Toyota USA, visit this page, which also explains the application process and lets you apply to jobs online.
Toyota's LinkedIn and Twitter pages are other sources of job listings.
How to Complain to Toyota.
If you are in the US and have a complaint to make, then please call the Toyota Customer Service Hotline on 800-331-4331. Call 1-310-468-4000 for calls originating outside the United States. Phone lines at the Customer Experience Center are open between 5 a.m. to 6 p.m. (Monday-Friday), between 7 a.m. to 4 p.m. on Saturdays (Pacific Time).
The customer service department mailing address is: 19001 South Western Ave. Dept. WC11 Torrance, CA 90509.
You may also contact the Customer Care Team on Twitter / or by tweeting at the handle @ToyotaCustCare.
You can email Toyota by filling out their Email Form. Choose the department that you want to contact, fill in your details, enter your issue or question and press submit.
Alternative, you can ask a question or voice a complaint in the Toyota Community Forum. Other owners have answered more than 33000 questions, so use the search function to find instant answers. Click on 'Refine Results' to use the search function.
Other Toyota Resources.
Check our list of additional Toyota resources to find alternative ways of reaching this Japanese vehicle manufacturer.
Please share your experiences, praise or complaints, about the Toyota Motor Company, in the comment section.