American Airlines Headquarters
American Airlines Headquarters.
Complete guide to American Airlines' Corporate Office. The guide includes phone number, address, and other contacts.
About American Airlines.
American Airlines was established as an air mail company in Chicago in 1926, although commercial operations did not begin until a decade later with a flight between New York and Chicago. International routes were established in 1945 and currently, AA serves over 300 destinations and operates more than 6,500 flights every day.
The company has been headquartered in Texas since 1979 and is currently in the process of expanding its headquarters. It is expected that the new headquarters will be operational by 2019.
American Airlines Corporate Office Contacts.
Contact American Arlines headquarters using the contact details listed below.
American Airlines Headquarters Phone Numbers.
+1-817-963-1234
+1-817-967-2000
+1-817-685-9377
American Airlines Headquarters Switchboard Hours.
9 a.m. to 5 p.m. Monday – Friday (Central Time Zone)
American Airlines Headquarters Fax Number.
+1-817-967-2937
American Airlines Corporate Headquarters Address.
4333 Amon Carter Boulevard, MD 5675,
Fort Worth, Texas 76155
USA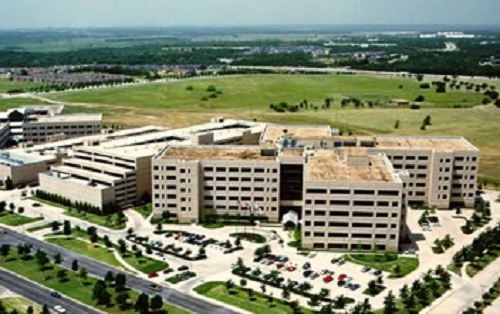 American Airlines Executive Team.
This is the full list of corporate leadership at American Airlines.
W. Douglas Parker, CEO
Robert D. Isom, Jr., President
Elise R. Eberwein, Executive Vice President (People and Communications)
Beverly K. Goulet, Executive Vice President & Chief Integration Officer
Maya Leibman, Executive Vice President & Chief Information Officer
Stephen L. Johnson, Executive Vice President (Corporate Affairs) & Assistant Secretary
Derek J. Kerr, Executive Vice President & Chief Financial Officer
Andrew Nocella, Senior Vice President & Chief Marketing Officer
Kurt Stache, Senior Vice President (Marketing & Loyalty)
Vasu Raja, Vice President (Network Planning)
Joe Mohan, Vice President (Alliances & Partnerships)
American Airlines Board of Directors:
W. Douglas Parker, Chairman of the Board
James F. Albaugh
Jeffrey D. Benjamin
John T. Cahill
Michael J. Embler
Matthew J. Hart
Alberto Ibargüen
Richard C. Kraemer
Susan D. Kronick
Martin H. Nesbitt
Denise M. O'Leary
W. Douglas Parker
Ray M. Robinson
Richard P. Schifter
American Airlines Careers and Jobs.
American Airlines employs over 110,000 people worldwide. Visit their careers site to view airport jobs, vacancies in technical and maintenance occupations, and professional job openings in PR, finance, sales, marketing, IT, governance, engineering, PR, legal, etc.
College graduates can browse job openings here, or learn about the internships at American Airlines' MBA Leadership Program here.
How to complain to American Airlines.
To complain to American Airlines, use the toll-free AA Customer Service number 1-800-433-7300. Spanish language operators can be found on 1-800-633-3711. Members of the AAdvantage program can call 1-800-882-8880. For problems with the AA website, call AA Technical Support on 1-800-222-2377 .
If you don't want to be on the phone, then AA complaints, issues or questions can be handled via the American Airlines Email Form. Choose your subject, i.e missing bags, customer relations, vacations, then enter your contact information and detail your issue or question.
The Twitter handle @AmericanAir can also be used to make a complaint. You can find the Twitter Support page here. This Twitter page is very active and you can expect an answer for simple questions in minutes.
You can use the following mailing address to raise concerns or send complaints in writing:
P.O. Box 619616, Dallas Fort Worth Airport, TX 75261-9616
or
Customer Relations Team
American Airlines Customer Relations
4000 E. Sky Harbor Boulevard, Phoenix, AZ 85034.
For international contact numbers, please see our American Airlines customer service page.
Other American Airlines Resources.
Below is an extensive list of additional resources that you can use to get in touch or learn more about American Airlines and its operations.
Please share your experiences, praise or complaints about American Airlines in the comment section.