Facebook Corporate Office & Headquarters Info.
Facebook is the largest online social media network in the United States and in the world. The company started in 2004 and went public in 2012. The company was started by Mark Zuckerberg and fellow Harvard College students and roommates, Eduardo Saverin, Andrew McCollum, Dustin Moskovitz, and Chris Hughes.
The corporate headquarters in Menlo Park, California house all US Facebook employees and the executive team.
Facebook Headquarters Contacts.
The original Facebook headquarters is now in Menlo Park, California, after moving from Palo Alto, California.
Facebook Corporate Office Address.
Facebook 1 Hacker Way Menlo Park, CA 94025
Facebook Board of Directors Address.
Facebook Corporate Secretary 1601 Willow Rd. Menlo Park, CA 94025
Facebook Headquarters Phone Number.
Contact Facebook at their headquarters at: 1-650-308-7300.
Facebook Customer Service Number: 1-650-543-4800
Facebook Email Contact.
The Facebook corporate office doesn't have a dedicated email address, but you can contact the company through their Facebook page. If your account has been disabled, you can email disabled@facebook.com.
Facebook Website: The Facebook website for investors relations, company info and news can be found at Newsroom.Fb.com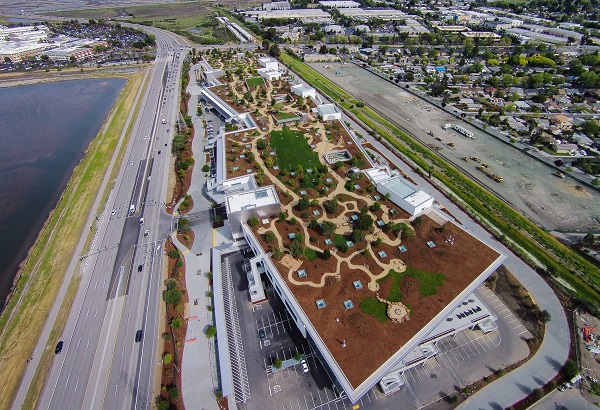 Facebook Headquarters Executive Team.
The Facebook Board members are:
Mark Zuckerberg – Chief Executive Officer, Chairman and Founder
Sheryl Sandberg – Chief Operating Officer
Marc Andreessen
Erskine Bowles
Susan Desmond-Hellman
Donald Graham
Reed Hastings
Peter Thiel
Facebook Owned Brands.
Facebook has bought more than 56 brands in their company history.
Among them are:
FriendFeed
Divvyshot
Drop.io
Oculus VR
Pebbles
Whatsapp
Instagram
Lightbox.com
Karma
Hot Studio.
How to Complain to Facebook.
If you are a social media user, then there is no direct way to contact Facebook (speak to a human). You will need to report the post, profile or photo in the correct category to get it removed. Sometimes the reported content does not get removed as it's not considered violating Facebook's terms.
For more details on Facebook's complaint and removal procedures, please visit Report on Facebook.
Reports say that calling the customer service number with a complaint can be difficult, as it is hard to get through. Alternatively, voice your complaint on the official Facebook Page or Twitter Page.
Facebook Resources.
Feel free to share your Facebook experiences, or complaints, in the comment section.