Verizon Headquarters.
Here's a comprehensive list of information and resources pertaining to US telecommunications provider Verizon, including the corporate office contact details and a wealth of resources for clients, investors, and members of the public.
See the Verizon headquarters mailing address, phone numbers and full Executive Team. Learn how best to contact and complain to the Verizon customer service.
You can also add praise or complaints about Verizon in the comment section.
About Verizon.
Verizon is one of the largest telecommunications providers in the United States. The company was founded in 1983, although it was initially named Bell Atlantic and only provided coverage to New York, New Jersey, and other states in the East Coast.
The company was renamed Verizon in 2000 following a merger with GTE, and that year Verizon began to offer cell phone services too.
Currently, Verizon offers mobile and fixed phone services, broadband and fiber optic Internet, and TV. Mobile services are handled via the company's subsidiary, Verizon Wireless. The company has over 140 million customers (mobile services), nearly 6 million video subscribers, and 7 million fiber optic clients, including their business and enterprise customers.
Verizon Corporate Office Contacts.
Please find Verizon's headquarters contact details (phone, address, and fax number) below:
Verizon Headquarters Phone Number.
+1-212-395-1000
Verizon Headquarters Switchboard Hours.
Monday to Friday, from 9 a.m. to 5 p.m. (EST)
Verizon Headquarters Fax Number.
+1-212-517-1897
Verizon Communications Inc. Headquarters Address.
140 West Street
New York,NY, 10007.
USA.
Verizon Executive Headquarters Address (Board of Directors).
Verizon Corporate Office.
1095 Avenue of the Americas
8th floor
New York, NY 10036
Verizon Headquarters Address (Operations).
Verizon Operations
1 Verizon Way
Basking Ridge, NJ, 07920.
USA
Verizon Corporate Office Email.
If you want to email the Verizon corporate team directly, Verizon actually provides this option, at least on paper.  Visit the Verizon Leadership page and click on the 'Contact' link below each key leader. An email form will appear where you can state your name, contacts details and your complaint or issue.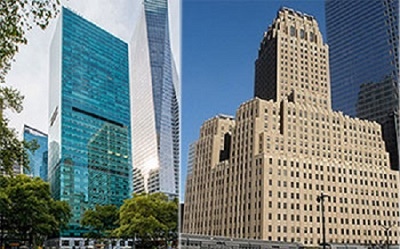 Verizon Executive Team.
This the full leadership team at Verizon Communications.
Lowell McAdam, CEO
John Stratton, Executive Vice President & Global Enterprise President
Roy Chestnutt, Executive Vice President
Roger Gurnani, Executive Vice President
Daniel Mead, Executive Vice President
Anthony Melone, Executive Vice President
Randal Milch, Executive Vice President
Marni Walden, Executive Vice President
Marc Reed, Executive Vice President & CAO
Francis Shammo, Executive Vice President & CFO
Nancy Clark, Senior Vice President
Matthew Ellis, Senior Vice President
William Horton, Jr., Senior Vice President
Shane Sanders, Senior Vice President
Anthony Skiadas, Senior Vice President
Michael Stefanski, Senior Vice President
W.R. Mudge, Consumer Markets President
Rose Stuckey Kirk, Verizon Foundation President & Vice President
Verizon Board of Directors:
Lowell C. McAdam, Chairman
Shellye L. Archambeau
Mark T. Bertolini
Richard L. Carrion
Melanie L. Healey
Frances Keeth
Karl-Ludwig Kley
Donald T. Nicolaisen
Clarence Otis, Jr.
Rodney E. Slater
Kathryn A. Tesija
Gregory D. Wasson
Gregory G. Weaver
Verizon Careers and Jobs.
The company's career's page lists current opportunities in various areas and describes what you can expect from working for Verizon. There are also dedicated programs for military veterans and college students.
Additional job listings can be found at Verizon's LinkedIn Jobs page.
How to complain to Verizon.
To receive immediate response to your complaints, call Verizon's Customer Service number on 1-800-922-0240. Lines are open 24/7.
For complaints about wireless services, call 1611 from your device or contact the Verizon Wireless Support Team on Twitter, which is available 24/7 and also in Spanish. Verizon also has another very active Twitter Support account at Verizon Support. Tweet at the handle @VerizonSupport for general questions, or at @VZWSupport for questions and complaints regarding Verizon Wireless accounts.
To complain in writing, you can send a letter to the company's headquarters or the Customer Service mailing address, which is Verizon Correspondence Team, P.O. Box 5029, Wallingford, CT, 06492.
For frequently asked questions, it is often faster to visit the Verizon Forums page. On this community forum, you can ask questions and view previous answers from other Verzon customers and Verizon respresentatives. Use the search function before asking a question.
A Feedback Page is also available that enable you to provide feedback in seconds.
Other Verizon Resources.
Below is a list of helpful links and contact details that may be useful to new and existing customers, potential investors, and media professionals.
Please share your experiences with, or complaints about, Verizon FiOS and Verizon Wireless, in the comment section.