United Airlines Headquarters
United Airlines Headquarters.
This page provides extensive information about United Airlines' corporate office operations and departments, including personnel, headquarters address and phone numbers, and other useful contact details.
We have also added a section on how to file a complaint with United Airlines or contact to customer service department.
About United Airlines.
United Airlines was founded in Idaho in 1926 and began operations in the spring of 1931. Initially, the company was exclusively in charge of mail delivery, but passenger flights began in the 1930s, when it changed its name to United Air Lines.
Over the years, United has become the world's third largest airline, as it has a fleet of over 700 planes, serves 339 destinations, and manages more than 4,500 departures every day.
United Airlines Corporate Office Contacts.
To get in touch with United Airlines' Chicago headquarters, use the details listed below:
United Airlines Headquarters Phone Number
+1-312-997-8000
or
+1-872-825-4000
United Airlines Headquarters Switchboard Hours.
Monday to Friday, 9 a.m. to 5 p.m. (Central Time Zone)
United Airlines Headquarters Fax Number.
+1-847 700 22 14
United Airlines Corporate Headquarters Address.
United Airlines HQ
233 South Wacker Drive
Chicago, IL 60606
USA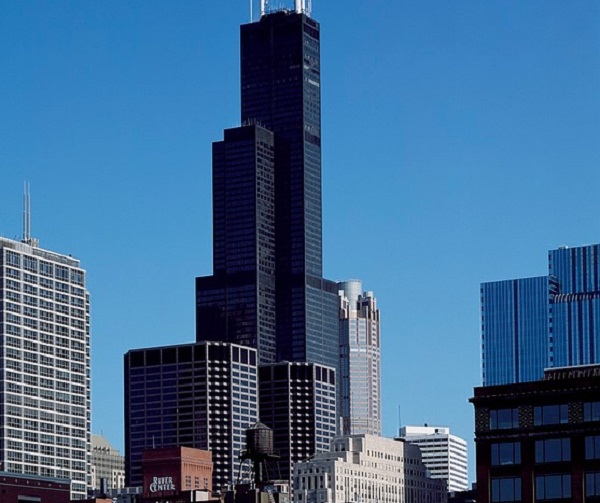 United Airlines Executive Team.
This is the complete list of key leaders at United Airlines.
Oscar Munoz, CEO
Scott Kirby, President
Michael P. Bonds, Executive VP (Human Resources and Labor Relations)
Brett J. Hart, Executive VP & General Counsel
Gregory Hart, Executive VP & Chief Operations Officer
Linda Jojo, Executive VP & Chief Information Officer
Andrew Levy, Executive VP & Chief Financial Officer
Howard Attarian, Senior VP (Flight Operations)
Kris Bauer, Senior VP (Technical Operations)
John Gebo, Senior VP (Alliances)
Kate Gebo, Senior VP (Customer Service Delivery)
David Hilfman, Senior VP (Worldwide Sales)
Christopher T. Kenny, Vice President and Controller</li
<li>Gerald Laderman, Senior VP (Finance, Procurement and Treasury)
Douglas Leo, Senior VP (Network)
Douglas McKeen, Senior VP (Labor Relations)
Jim Olson, Senior VP (Corporate Communications)
Brad Rich, Senior VP, United Express
Sam Risoli, Senior VP (Inflight Services)
Jonathan Roitman, Senior VP (Airport Operations)
United Airlines Board of Directors:
Oscar Munoz, Chairman
Carolyn Corvi
Jane C. Garvey
Barney Harford
Capt. Todd M. Insler
Walter Isaacson
James A. C. Kennedy
Robert A. Milton
William R. Nuti
Sito Pantoja
Edward M. Philip
Edward L. Shapiro
Laurence E. Simmons
David J. Vitale
James M. Whitehurst
United Airlines Careers and Jobs.
Career opportunities with United are listed in this page, which also provides information on vacancies for veterans and students.
The airline also keeps a list of vacancies on LinkedIn.
How to complain to United Airlines.
United's Customer Service Department can be reached by phone on 1-800-864-8331. For baggage complaints, call 1-800-335-2247.
You can also use this form to provide feedback about airport or in-flight experiences. Complaints may be sent in writing to the airlines' postal address: PO Box 06649, Chicago, IL 60606-0649.
The Twitter handle @united can also be used to contact the airline's customer service representatives.
Other United Airlines Resources.
Please scroll down to find contact details for some of the most important departments at United Airlines, as well as social media profiles and information for investors and members of the media.
United Airlines Board of Directors: UALBoard@united.com / United Continental Holdings, Inc., c/o the Corporate Secretary's Office, Willis Tower, 233 S. Wacker Drive., Chicago, IL 60606
Customer Contact Center (ticketing and reservations only)
Media Relations: media.relations@united.com / 1-872-825-8640
Please share your experiences, praise, or complaints about United Airlines, in the comment section.