WalmartOne.com Login.
Get help for the WalmartOne Associate Website.
Log in in seconds and view your Walmart paystubs, check your Walmart schedule, see your benefits and tax information.
We have also added a section on the Walmart Wire portal.
WalmartOne.com vs MyWalmart.com.
New Walmart employees will be confused by the existence of a WalmartOne.com, a MyWalmart.com and a WalmartBenefits.com website. MyWalmart.com and WalmartBenefits.com has basically been discontinued and has been replaced by WalmartOne. The MyWalmart.com website still exists, however, and you can also log in to the network from there.
Walmart Associate Login.
By having a WalmartOne Associate account, you can view your work schedule, paystubs, your Walmart benefits, company news, and engage in social messaging with your colleagues. You must login to your account, however, to view work schedules, paystubs and personal information.
To login, you first have to register first using your WIN number (Walmart Identification Number), the date your were hired and other personal info. Your WalmartOne login will be different from the login that you use at work (Walmart Wire).
If you don't cannot find your WIN number, one option is to download a barcode scanning app and then scan the barcode on your Walmart badge. It starts with 41 and the rest is your WIN.
Forgetting your user name or password.
Visit the login page and click on "Forgot User ID" or "Forgot Password". You can ask for your user name to be emailed to you, or you can reset your password by answering your security questions. If you do not know the answers to your security questions, then you can call the WalmartOne service team at (800) 421-1362.
I get the error, "User not found".
You will get this error message if the information that you entered doesn't not match what is in the system. Contact your HR Representative to make get the correct information.
How can I see my WalmartOne paystubs online?
This is how you view your paystubs: Got to Walmartone.com and login. Navigate to the right side of the page,click on "Quick Links" and choose the Paystub option.
If you want to view your paystubs while at work, there is another option: Locate the touchscreen printer in the  Personnel Office of your Walmart branch, and you will be alble to print out your most recent paystubs.
I am a new Walmart Employee.
Please note, that you cannot register an WalmartOne account until after you receive your first paycheck. Employees that has been re-hired will have to register again. Old accounts are closed when an employee leaves the company.
I cannot log into the Walmart Associate Portal from home.
Please note that the Walmart portal, that you use at work (Walmart Wire) is different from WalmartOne. You cannot log into Walmart Wire from home.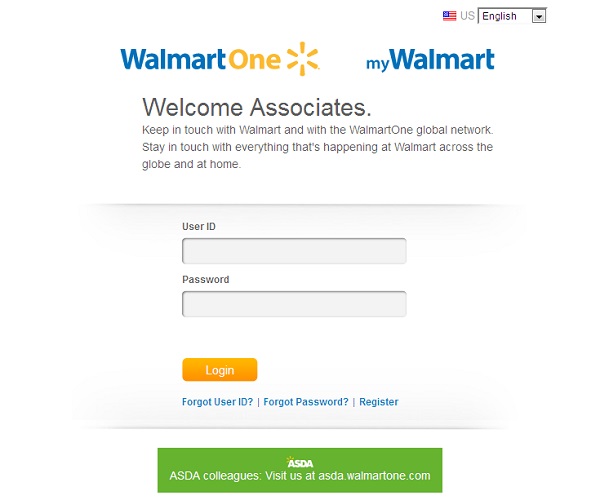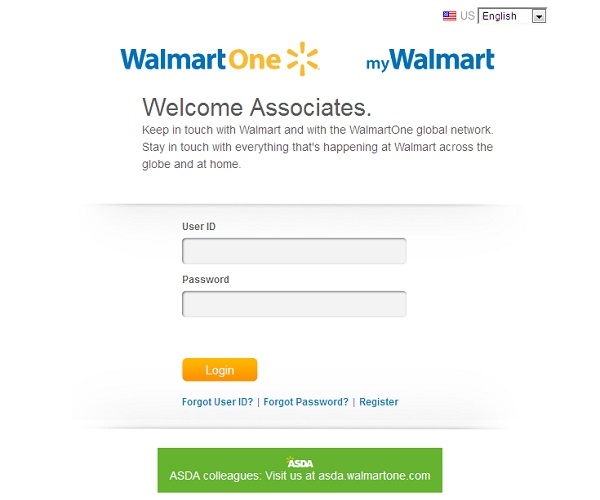 WalmartOne Phone Number.
The WalmartOne Employee Help Line phone number is: 1-800-421-1362.
Call this number if you have problems with logging in or have forgotten your login password or User ID.
Walmart Wire Login.
Walmart Wire is an internal company portal only. The system only allows access only from IP addresses inside the Walmart network. To get access to Walmart Wire, a user must be signed in to the store system (be 'on the clock').
This is for security and legal reasons. For example,  if you are paid hourly and you are logged in from home, it would count towards your hours.
So, you cannot access Walmart Wire from home, as an employee.
Your Walmart Wire login will be different from your WalmartOne login, which is the login you can use from home.
See Your Walmart Schedule on WalmartOne.
You can view your Walmart work schedule online, by logging into WalmartOne.com.
Go to the login page and sign in with your User ID and password.
When you log in from this page, it will take you directly to your Walmart Schedule.
View Your Walmart Paystubs.
The Walmart paystubs can be viewed at the Paystub Portal website.
You must login to see your paystub details.
You must login with your Birthdate, WIN (9 digit Walmart ID number), the Facility Number and your PIN number.
Click on "Register Now" to set up a new Walmart Paystub account.
Viewing Walmart paystubs via Email or Text messages.
Walmart paystubs can be sent to you automatically via text messages or to your email account. The paystubs will be sent to you on Mondays, one day before your pay day.
To sign up for this service, visit Money Network and click on "Login to Paystub Account".
Enter your date of birth in the specific format ( MMDDYY), 9-digits Walmart employee ID number, 4-digits Facility Number and your PIN.
After logging in, click on the option "Email & Text Messages".
Save the account settings before you log out of your account.
If you are having problems call the Money Network customer service on: 1-800-903-4698.
WallmartOne App.
Walmart employees are encouraged to download and install the WalmartOne app, which makes it easier view your schedule and paystubs from your mobile phone.
Download the WalmartOne WM1 app here: WalmartOne (WM1) for Android and here: WalmartOne (WM1) for iPhone IOS
Many employees are reporting problems logging or verifying the app, and the app also has several glitches. Your Android system must be version 4.0 or up and your IPhone IOS system must be version 7.0 and up for it to work properly. If you are getting error messages, then try again outside peak usage time, or see the comment section on this page.
If you continue having problems with the app try emailing: us-support@walmartonesupport.com or calling 1-800-421-1362 0r 1-800-530-9929 option 2,2 to get through to the WalmartOne Support Line.
Walmart Benefits.
Walmart health care plans start at just $23.20 per pay period.
Walmart associates can access the following benefits:
Medical plans
Dental plan
Vision plan
Coverage for domestic partners
Centers of Excellence Program – covers select spine and heart procedures, knee and hip replacement surgeries and breast, lung and colorectal cancers at no cost to associates
Free access to nurse care managers and health care advisors
Health Reimbursement Plans of  $500 to $1,000 and up to a $600 match in our Health Savings Account plan to help pay for eligible network or non-network medical expenses.
Resources for Living, a free confidential counseling and health information service.
Company-paid life insurance
Accidental death & dismemberment insurance
Critical illness insurance
Short- and long-term disability insurance
Business travel accident insurance
401(k) retirement savings with matching contributions of up to 6% for eligible associates
Associate stock purchase plan with company match
Walmart Discount Card that offers a 10% discount on fresh fruit, vegetables and merchandise at Walmart stores.
Associate Discount Center that offers exclusive discounts on travel, cell phone services, entertainment and other goods and services.
WalmartOne Resources.
Please share your experiences with the WalmartOne Associate website in the comment section.