WalmartOne Login – Onewalmart.com
WalmartOne Login.
Login securely to the WalmartOne Associate portal and view your weekly and monthly work schedules online, check your previous paystubs, apply for other Walmart jobs, and much more.
Get help with registration, typical login errors, password resets, and with contacting the WalmartOne HR department.
Walmartone Registration.
How do I Register for the WalmartOne Employee Website?
When you enter the WalmartOne registration page, fill in this information:
Walmart Identification Number (WIN)
Your Birthday
The date your were hired
Your email address
Submit this information and you will receive an e-mail with your login credentials.
One.walmart.com, Walmartone.com or Onewalmartwire.com?
Which is the Correct WalmartOne Login Page?
New users and associates often have problems locating the correct login page for the WalmartOne portal.
A common mistake is to attempting to access the 'Walmart Wire' in-store portal from home. This is not possible, as the Walmart Wire portal, for security reasons, can only be accessed is in-store.
The New Onewalmart Website.
The 'WalmartOne' website is the name of the version of Walmart Wire, which can be accessed from home.
However, to make it more confusing, the Walmartone portal has gone through a series of changes: A new combined Walmart Wire and Walmartone portal was recently launched at https://one.walmart.com. This new portal was orginally named "Walmart Onewire", but the name was later changed to Onewalmart.
For a period, the original website at www.walmartone.com directed user to https://one.walmart.com, but now you can access from the old site at www.walmartone.com, also.
If you choose to the Onewalmart login page, visit https://one.walmart.com and click on the Walmart logo in the top left corner to open the official login page.
Walmart Schedule Login.
The official Walmartone login page for My Walmart Schedule, My Time PTO and other Onewalmart Applications can be found at https://one.walmart.com/content/usone/en_us/me/my-schedule.html.
Alternatively, employees are encouraged to download the WM1 app, and to login in via the app.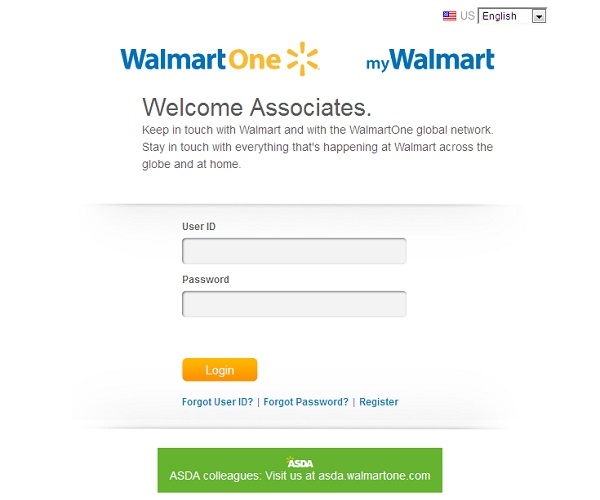 Where can I download the WalmartOne App (WM1)?
Use the WalmartOne app to view your paystubs and schedule from your iOS or Android mobile device.
The WalmartOne App is called WM1 and can be downloaded here:
https://play.google.com – Search for WM1 App
https://itunes.apple.com – Search for WM1 App
Simply search for "WM1" in the Google Play and iTunes stores.
A new app for checking your schedule, called "My Walmart Schedule" will be officially launched in November 2019.
Walmart Associate Call-In/Help Numbers.
If you are a Walmart associate/employee, and you have a problem or question, or if you want to call in sick, then there are several phone number available.
Walmart Call In Sick Number: 1-800-775-5944
The Walmart Associates Information Line is used by employees to report an absence or tardy.
You will be asked to enter the last four digits of your social security number.
You will then have to enter the month, day, and year of your birthday and your store number.
You will then be given a confirmation number to give to your manager, and will be transferred to your store so that you can to speak with a manager. Alternatively, you can log into WalmartOne.com and report your tardy or absence from within the portal.
Walmart Ethics Phone Number:1-800-WM-ETHIC.
Or fill out a report at www.walmartethics.com/ReportAConcern. The Ethics phone number is used by employees and customers who want to report a problem or ethical issue anonymously.
Walmart Associate Phone number: 1-800-WALMART (925-6278)
This is the main customer service and employee help line. Press 3 to get through to the help line for current and former Walmart Associates.
WalmartOne Login FAQ:
Frequently Asked Questions about WalmartOne.
Question: What if I forget my user WalmartOne user name or password?
Answer: Visit the Walmart One login page and click the link. You can ask for your user name will be emailed to you, or you can simply reset your password by answering your security questions. Call the WalmartOne associate service team at (800) 530-9929 and press 2,2, if you do not have access to your original email address anymore.
Question: When I try to register at WalmartOne.com, why do I see the error, "User not found"
Answer: The information is different from the information in the WalmartOne system. Contact a HR Representative to check your login credentials.
Question: I am new to Walmart, or a re-hired Walmart worker?
Answer: After you have received your first paycheck, you can register. A re-hired worker must also re-register. 

Question: Which is the best browser for logging in to WalmartOne?
Answer: Google Chrome or Mozilla Firefox are the preferred browsers.
Question: I cannot view my Walmart schedule? What am I doing wrong?
Answer: Log in and check the Schedule FAQ.
Question: How do I see view WalmartOne online paystubs?
Answer: Visit the WalmartOne.com portal and sign in. Find 'Quick Links' on the right side of the page, and click on 'Paystubs'. Alternatively, locate the touch-screen printer in the Training Room of your store. From this printer you can print out your most recent paystubs.
Other Frequently Asked Questions.
See here:
Why can I not log in to WalmartOne?
How can I login to Walmart Wire from home?
How do I reset my WalmartOne password?
How do I sign up for WalmartOne?
I have forgotten my WalmartOne Login name. What can I do?
Where on the Walmart One portal can I find my online schedule?
Where can I download the WalmartOne app?
Add any other questions or complaints below the page in the comment section.