Oursainsburys – Mysainsburys
Oursainsburys.co.uk & Mysainsburys.co.uk – Login.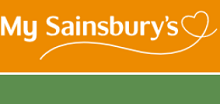 Oursainsburys, previously Mysainsburys, is the online portal for Sainsbury's employees and colleaguess. It can be used to gain access to important work-related information, such as payslips and shift details, and is also one of the easiest ways for employees to communicate with colleagues and raise issues or ideas with senior members of staff.
Oursainsburys – My Sainsburys – Registration.
How Do I Create an Oursainsburys Account?
As the Oursainsburys platform is designed for use by Sainsbury's employees only, there is no publicly accessible sign up page. Instead, you will need to be registered as a valid employee in the system by your manager, supervisor or the human resources department at the Sainsbury's chain that you work at.
In most cases, employees will be registered as part of the initial induction process. However, if this is not the case for you, or if you are unsure as to whether or not you have been registered, you should speak to your manager. Aside from being a Sainsbury's employee, you will also need to have a valid National Insurance number.
Oursainsburys – My Sainsburys – Login.
How do I log in to my Oursainsburys Account?
Over the years, the platform has changed its URL several times, starting with https://www.mysainsburys.co.uk and https://www.mysainsburyslearning.co.uk, which were used when the platform was known as Mysainsburys. After the name change from Mysainsburys, the URL became https://www.oursainsburys.co.uk.
Oursainsbury.co.uk Login.
The www.oursainsburys.co.uk URL remains in use and redirects to a Microsoft login page. This page can also be accessed directly here.
As stated above, your account registration needs to be performed by HR or a senior member of staff. Once your account has been created, it will follow a standard format, which is as follows:
[first name].[surname].[last four digits of Employee ID]@mysainsburys.co.uk.
So, to provide you with an example of what a username might look like: john.doe.3453@mysainsburys.co.uk.
Initially, your password will be your National Insurance number, with the first letter in upper case. However, it is recommended that you change your password from inside your account after your first sign in, as this will help you to keep your account secure in the event that somebody else finds out your NI number.
To log in to your account, visit the login page referenced above and enter your username in the field labelled 'Email, phone or Skype', then click 'Next'. On the next screen, enter your password and click 'Sign In'.
The service has occasionally had problems with employee accounts locking themselves, which can present a challenge. If you attempt to log in and find that your account is locked, you need to call the DT Service Desk and select option 8. From there, you should be able to gain assistance with unlocking your account once again.
Oursainsburys/Mysainsburys Login Problems
Sainsbury's employees occasionally run into issues when trying to log in to their account, with the most common of these issues being forgotten usernames or passwords. These issues can be resolved by going to the login page, clicking on the link labelled 'Can't access your account?' and then following the instructions.
If you are having difficulties for other reasons, it is recommended that you work through the following troubleshooting steps, in order to identify the cause of the problem and, if possible, resolve it.
Firstly, make sure you are using the most recent URL and that you are entering the correct login credentials. Next, pay attention to any possible tying errors and remember that your password is case sensitive. For this reason, you should make sure that CAPS LOCK and NUM LOCK functions are both turned off on your keyboard.
You should also check that your internet connection is working by visiting any other website. If it loads normally, it indicates that your connection is fine, but if it does not load, it suggests the issue is with your connection.
If you are still encountering difficulties, you might want to try clearing your browser data, such as your cache and cookies, before trying again. Alternatively, you could try a different web browser entirely, or you could try logging in to the platform from a different device. If it works, the issue is likely with your original device.
Employees who continue to experience problems should call the Sainsburys DT Service Desk for further assistance.
My Sainsbury Payslips and Schedules.
Where Can I See My Sainsbury's Payslip and Staff Roster Information?
Employees with an active account can find information related to their payslip and the staff roster by logging in and then accessing the relevant sections of the online portal, using the navigation options that are provided.
MySainsburysLearning.co.uk.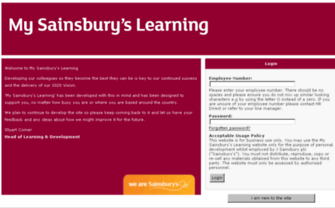 Mysainsburyslearning.co.uk was previously the official Sainsburys New Colleagues Learning website with guides for newly recruited employees.
The website is no longer in use, and re-directs to the Microsoft Sainsbury login page. Use this page, if you are a new employee.
MySainsbury's Employee Discounts.
Employees of Sainsbury's who have been with the company for at least 12 weeks are eligible for a 10 percent employee discount, for use in store or online. It is worth noting that this discount is valid in any Sainsbury's supermarket, as well as any Argos store, and one additional named person can also use the discount card.
In Habitat stores, the employee discount amounts to generous 25%.
Further information about the various employee benefits provided can be found by clicking here, while the Oursainsburys platform provides access to a number of related options and services.
Oursainsburys – Mysainsburys HR Contacts.
From time to time, it may be necessary to contact somebody at Sainsbury's to discuss problems or ask questions. If you need to contact the human resources team, the number to call is 0800 707 6242. However, if your problem is linked to technical issues with online services, you should instead call the DT Service Desk on the following numbers:
Store Employees – 0345 603 2282
SSC & Bank Employees – 0345 603 4401
Depot Employees – 0345 603 5538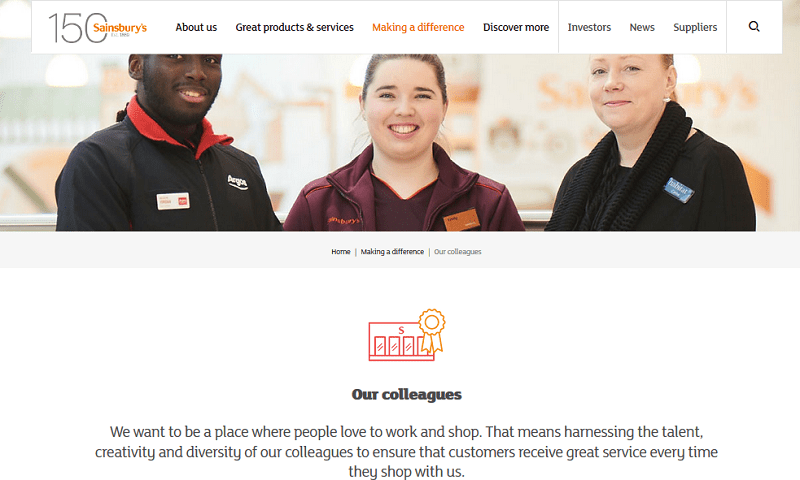 About Sainsburys.
Originally founded in 1869, Sainsbury's is a retail company, which is based in the United Kingdom. It is the second-largest supermarket chain in the country, in terms of market share, and primarily sells groceries and convenience items. Its holding company, J Sainsbury PLC, also owns the catalogue retailer Argos, as well as Sainsbury's Bank.
Oursainsburys and Mysainsburys Feedback.
Share your experiences, comments, problems and questions about the Oursainsburys employee website, below.