Sprint Headquarters.
Find all you need to know about American telecommunications provider Sprint on this page.
We have added the Sprint Corporate Office contacts, information about their executive team, customer service phone numbers, Jobs and Careers pages and much more.
About Sprint.
Sprint is a telecommunications corporation that provides Internet and phone (mobile and landline) services in the United States. Sprint's corporate history began in the late 19th century with the foundation of Brown Telephone Company in Kansas. Over the years, the company acquired other telecommunications firms and was renamed Sprint in 1982.
Some of Sprint's services are provided via its subsidiaries: Virgin Mobile, Boost Mobile, Assurance Wireless, and I-wireless. Sprint currently employs more than 30,000 people and serves approximately 60 million residential and business customers.
Sprint Corporate Office Contacts.
You can contact Sprint's Kansas headquarters by phone, e-mail, fax, or written mail using the contact details listed below:
Sprint Headquarters Phone Number.
+1-913-624-6000 / 1-800-829-0965
Sprint Headquarters Switchboard Hours.
Monday – Friday 9 a.m. to 5 p.m. (Central Time Zone)
Sprint Headquarters Fax Number.
+1-888-569-4927
Sprint Headquarters Address.
6200 Sprint Parkway. Overland Park,
Kansas, 66251
USA
Sprint Headquarters Email Address.
info@sprint.com / executive.offices@sprint.com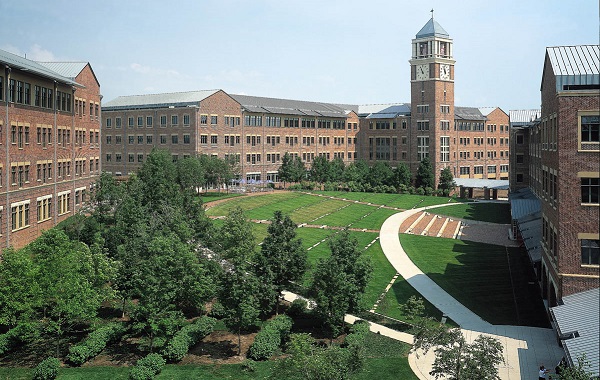 Sprint Executive Team.
This is the complete list of Sprint's key leaders.
Marcelo Claure, CEO
Ismat Aziz, Senior VP (Human Resources)
Kevin Crull, President (Omnichannel Sales)
Brandon Draper, President (Sprint Prepaid)
Jerry Gallegos, President (West Area)
Jan Geldmacher, President (Sprint Business)
Jorge Gracia, Senior VP & General Counsel
Kimberly Green-Kerr, VP & General Manager (Small & Medium Business)
Jaime Jones, President (West Area)
Doug Michelman, Senior VP (Corporate Communications)
Tracy Nola, Senior VP (Sales)
Gunther Ottendorfer, Chief Operating Officer (Technology)
Sprint Board of Directors:
Gordon M. Bethune
Raul Marcelo Claure
Patrick T. Doyle
Ronald D. Fisher
Julius Genachowski
Admiral Michael G. Mullen
Masayoshi Son
Sara Martinez Tucker
Sprint Careers and Jobs.
Careers information can be found here. This page lets you browse and apply to job openings in sales and retail, at the corporate headquarters, and at the company's call center.
Opportunities for students and for technology experts are also listed here. You can also visit this LinkedIn page for more listings and to create job alerts.
How to complain to Sprint.
Sprint's Customer Service team is available on +1-888-211-4727.
There is also a dedicated Sprint toll-free hotline: +1-800-777-4681.
Corporate customers can call +1-877-365-6413 (or +1-800-230-9709 for support in Spanish).
Additionally, Sprint's live chat function is available here.
If you have a complaint related to prepaid services, you can contact the Sprint predpaid support team by calling +1-855-639-4644,
Fro Sprint wireless services, please call on +1-800-777-4681, for help.
Sprint broadband customers can phone +1-888-996-001 for customer care.
In addition, you can make complaints and receive assistance online via the Twitter Customer Care team (@sprintcare)
If you have  a specific question or issue, then make a search on the Sprint Community website, first. More than 1 million posts are listed and both customers and ompany representatives can chime in to answer any unsolved problem.
Other Sprint Resources.
Check the list of links below to find additional resources about Sprint and its various departments.
Sprint on Twitter / @sprint
Media enquiries: Media.relations@sprint.com
Investor Relations / investor.relations@sprint.com / +1-800-259-3755
Shareholder Services: Computershare, P.O. Box 30170, College Station, TX 77842 / +1-800-259-3755 (Option 4)
Advertising enquiries: maya.pillai@teamsprintpublicis.com
Please share your experiences, praise or complaints about Sprint, in the comment section.